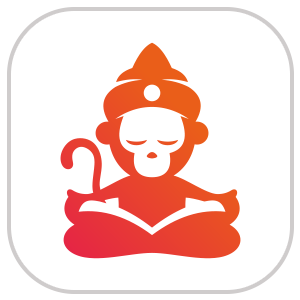 TOONSUTRA
Returns:
All purchases/ subscription on Toonsutra in the form of Toonsutra coins and webtoon comics are non-refundable.
- Paid features are accessible through purchasing 'Toon Coins', our virtual currency.
- Coins can only be used to access paid content provided by Toonsutra.
- The user may only use Coins on the account from which you purchased them.
- Coins cannot be transferred to a different OS.
- There will be No refunds on the purchase.

Please see below for more details.
A. Coins will be provided to you by the means specified by the Company such as purchases, special offers, and other gamification within the Toonsutra app. Details regarding the payment methods, units, and all other conditions regarding Coins will be decided by the Company and displayed accordingly on the Toonsutra app.
B. Coins cannot be exchanged or be used for any other purpose other than to purchase premium/ fee-based content offered by the Service. Company reserves the right to change the purchase price for the Coins at any time, and the number of Coins required for accessing the fee-based content will be determined by the Company from time to time and displayed accordingly on the Service.
C. Coins may only be used by the account that purchased them. Furthermore, Coins cannot be transferred between devices running on different operating systems even if used under the same account, and they also cannot be used across different content languages. For the avoidance of doubt, Coins purchased from an account using iOS system to access fee-based content in English cannot be used from an Android system to access any language fee-based content (even if using the same account).
D. You agree that all Coin sales by the Company to you are final and will not be refunded for any reason unless required by applicable laws. If required by applicable law, the Company shall process refunds in accordance with the relevant laws.
E. Coins may be subject to expiration. The expiration period will be specified upon purchase of the Coins. No refunds are provided for expired Coins. Upon one (1) month prior notice to you, we may, for business or technical purposes discontinue the usage of Coins from our Service. In such event, all unused Coins will expire immediately on the specified discontinuance date.
F. You are not allowed to transfer Coins outside of the Services (e.g. selling, gifting, or trading them), nor sublicense, trade, sell, or attempt to sell Coins for real money, or exchange Coins for value of any kind outside of the Services. Any such transfer is prohibited and void.
Privacy Policy
We will consign the collection of personal information required for providing our services to the following companies.
- Customer Inquiries: info@toonsutra.com or mailing us at: 550/20, Jacaranda Avenue Road,, Dodsworth Layout, Whitefield, Bangalore, Karnataka, India, 560066
- Payment Processing: You may also want to read terms and conditions of razorpay on https://razorpay.com
Your information is extremely important. We will continue to dedicate the utmost effort in terms of technology and human resources in protecting your information.